A variety of substances,
changes in the characteristics invisible to the
eye to receive by the force,
can be quantified with a high degree of accuracy.
---
The Company, including the hand-held digital force gauge,
tensile test, compression test, the spring test, peel test,
insertion force test, such as the destructive power test,
the production of various kinds of test stand to
accommodate a variety of load measurement, it is selling manufacturer.
I'm working on satisfactory product development
I can receive and software
development every day so that I may answer to high level-ization and
complication of the quality control which are industrial goods
variously also build the role of the
improvement of the productivity of the customer.


・・・・・・・・・・・・・・・・・・Measurement Applications・・・・・・・・・・・・・・・・・・
A break / Pull measurement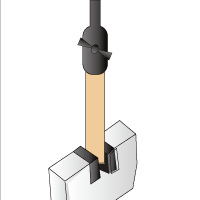 Destructive power at the time of pulling the material measurement of (breaking force)
●Breaking measurement such as rope or cable
●Tensile strength, such as fiber
●Rubber or film, measurement of material extending the tape, etc.
The compression measurement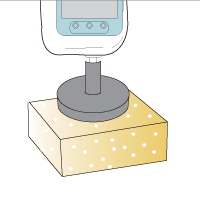 Measurements of the press material (compression) deformation of the time (destructive power)
●Force to break the glass
●Firmness of the food, such as eggs
●The power to break down the package
The spring measurement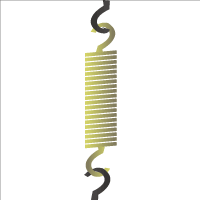 Measuring a characteristic of the spring used in various products
●The power to extend the spring
●A force to compress the spring
●Deflection measurement of spring
●Measurement of the torsion spring
Peeling measurement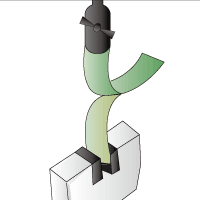 The adhesive strength of the seal or film (peel force) measurement
●Force when peeling off the seal
●Adhesive strength measurement of the pressure-sensitive adhesive tape
●Adhesive strength measurement of film
Connector insert-withdrawal measurement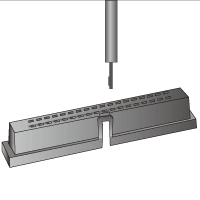 Measuring the force at the time of insertion and force to extract the material
●Insertion force measurement of connectors
●Insertion force measurement such as cork or cap
Welding / The adhesion strength measurement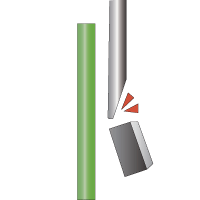 Measurement of the adhesive strength of the Yosetsuya solder
●The adhesive strength of the solder on the electronic board
●Weld strength
Switchmeasurement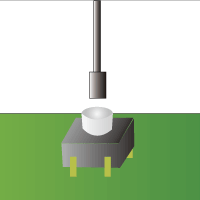 Measurement of the operating force of the switches
●Operating force measurement of the keyboard
●Operating force measurement of mobile phone switch
●Operating force measurement, such as a dome-type switch
●Operating force measurement such as tact switch
Industry Measurement example
Medical industry


●Hardness measurement of a tablet of medicine
●Such as the sharpness measurement of the injection needle

Food industry


●Opening the package
●Of food hardness measurement, etc.

Automotive industry


●Measurements of the urethane sheet
●Feeling measurement of electrical equipment
●Measurements of the suspension
●Opening and closing force of the door, etc.

Electronics industry


●The operating force of the fiber keyboard
●Fiber operation force such as switch
●Tensile measurement of cables
●Such as pressure measurement of the electronic substrate

Garment industry


●Strength measurement of the cloth
●Such as strength measurements such as fiber

Other


●Fiber plastic, strength measurement of resin
●Fiber glass, such as the strength measurement of container or the like
Please contact us also for other measurement.